Such an incredibly beautiful city – and so much more than Juliet and the Arena. (Although if you can see an event there – do – it's amazing)
I always stay at Hotel Accademia, right in the city center – you can walk to everything. It does not hurt that their bar makes one of the best Spritz's in the city.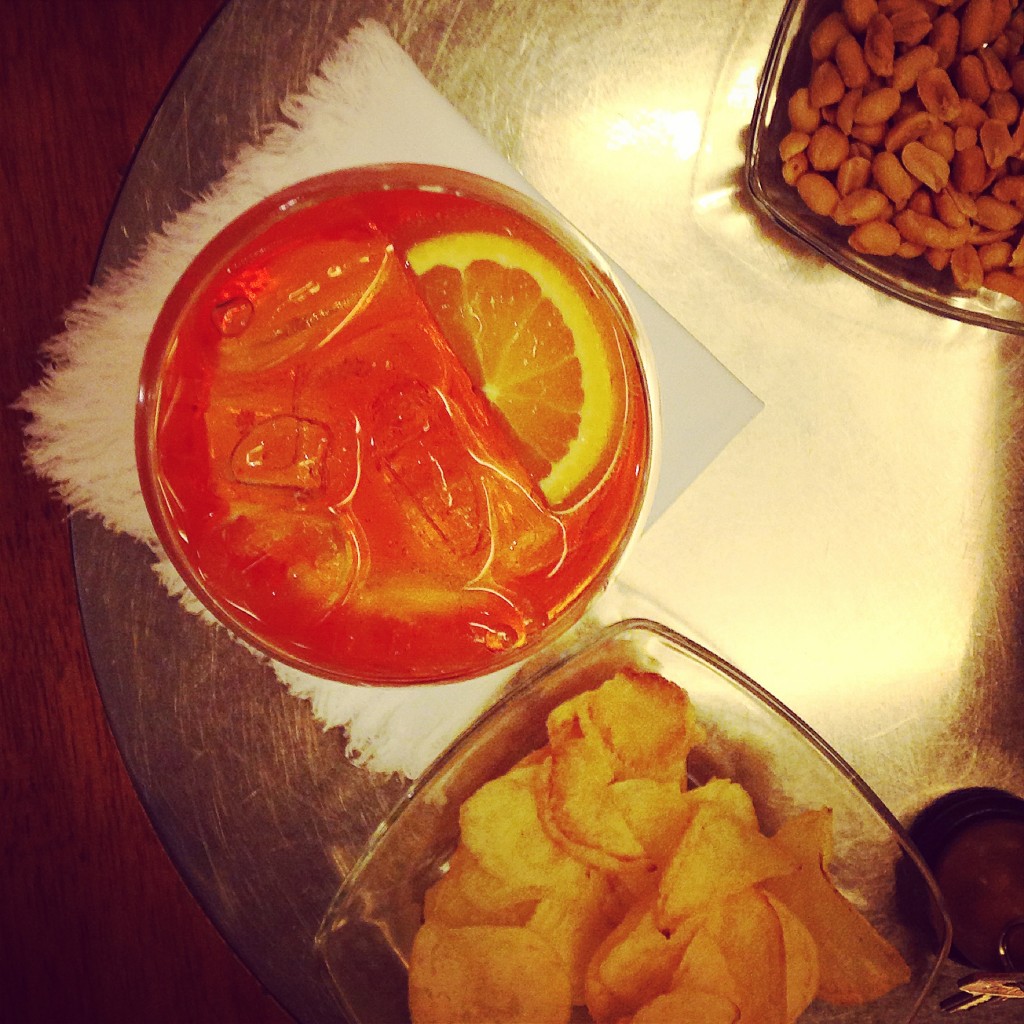 It's lovely to walk the city early in the morning when the tourists have yet to descend. This is also a good time to go see Juliet.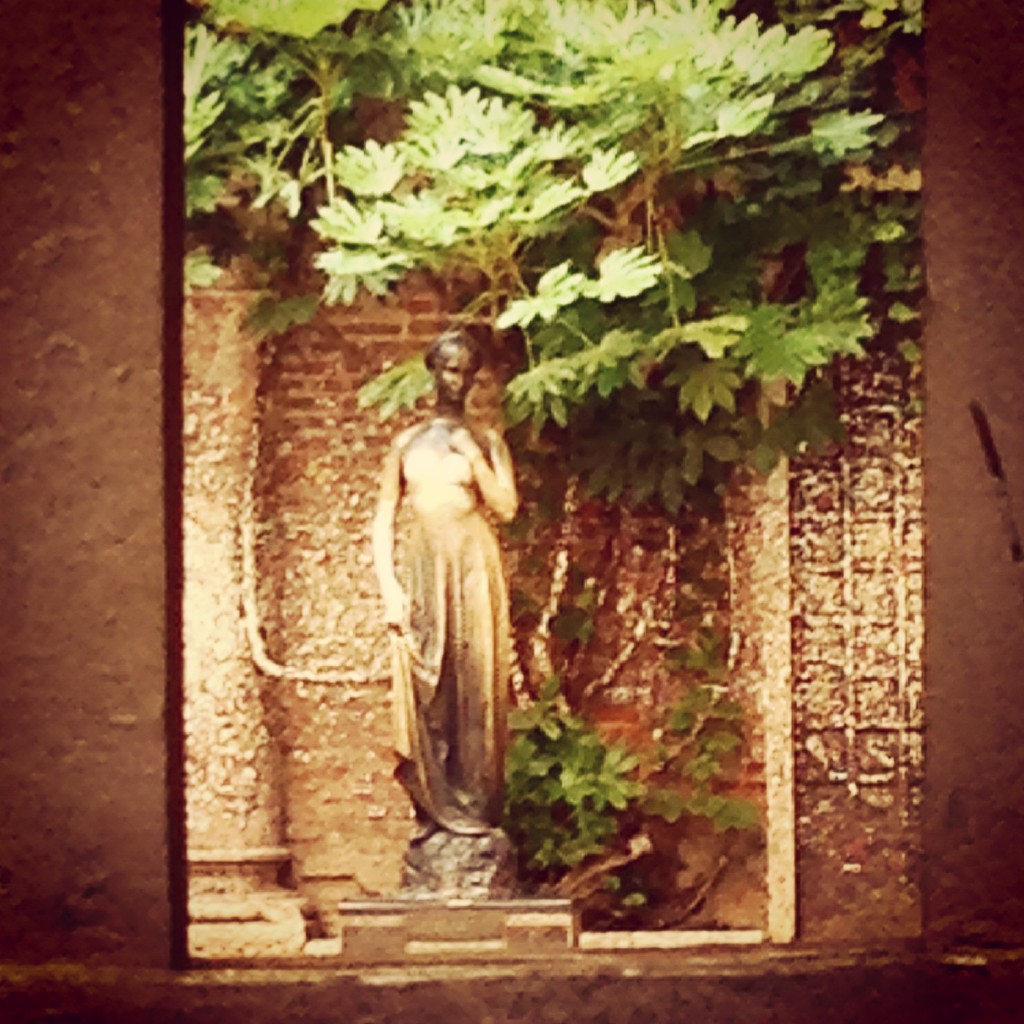 Make your way to Café Coloniale for the best cappuccino. They always have pots of cremino on the counter – sugar whipped with espresso until its like a cloud. A good dollop of that in your coffee never hurt anyone. And have a risini. It's tiny, so don't worry if you already had breakfast – crisp pastry shell filled with Arborio rice pudding with the perfect eggy-ness.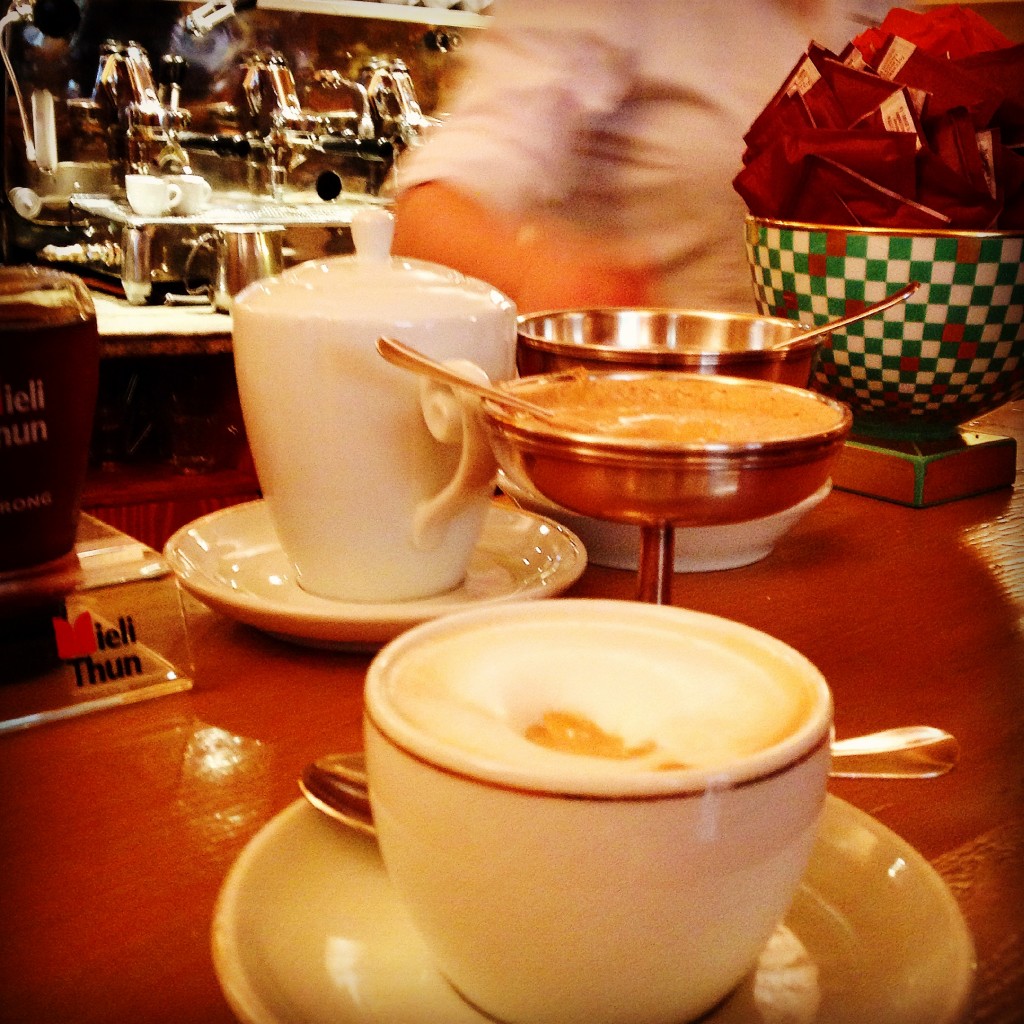 Verona if full of fascinating history and there's a lot to see by simply walking around. I suggest contacting Lorella – she has a degree in history and art and will give you an amazing 2-3 hour walking tour of the city.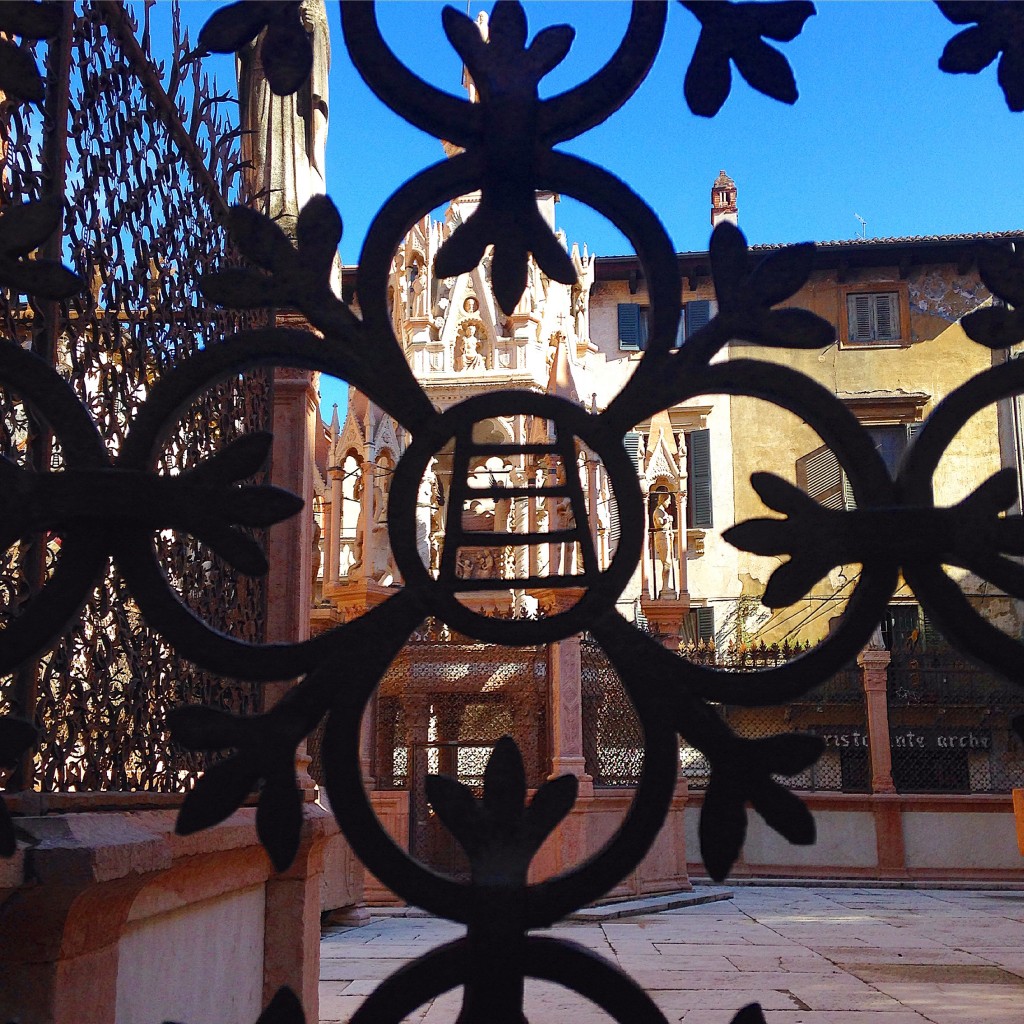 For lunch try Tapa Sotto – Italian, but in small plates, or Du de Cope – wonderful pizza and salads (try the Schiacciate with Lardo di Colonnata)– right next door to each other.
There's lots of great shopping. I particularly like the shops on Corso Porta Borsari. Fabriano for lovely paper goods. The many, many shoe stores. Sigh. Fazzini stocks gorgeous things for the kitchen – glassware, knives……meat slicers….you know, for the prosciutto lover in your life – a token of your appreciation. (Hint)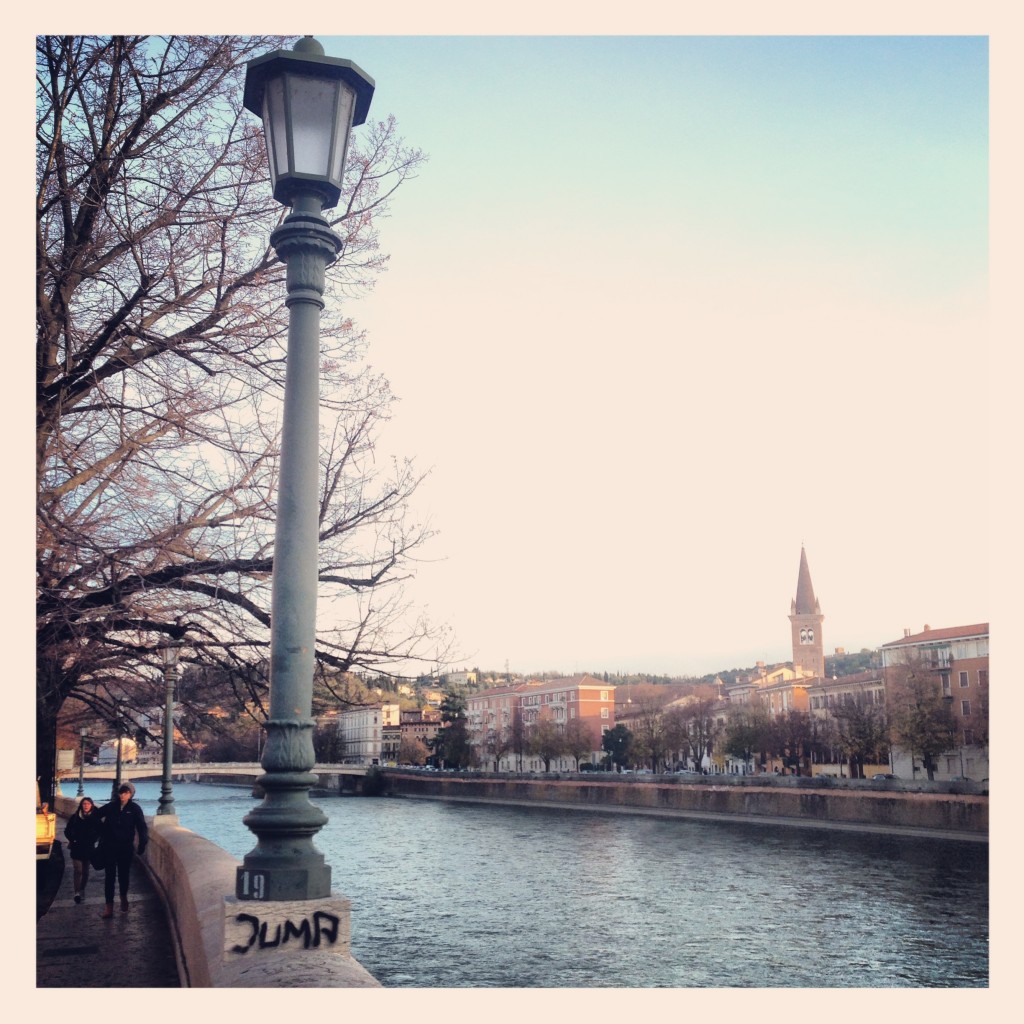 Corsa Porta Borsari turns into Corso Sant'Anastasia a couple of blocks past Piazza Erbe – keep going until Antica Salumeria G. Albertini – a wonderful food shop perfect for stocking up on supplies – olive oil from nearby Garda Lake, Parmigiano Reggiano which they will vacuum pack for you, dry pasta – my favourite is bigoli, a fresh truffle should you feel daring, and wonderful honey.
You must have gelato at least once a day – so stop in at Pretto at the top of Piazza Erbe for Sicilian Pistachio and cioccolato or any other flavours that take your fancy. They also have some super premium flavours designed by local Michelin Starred Chefs.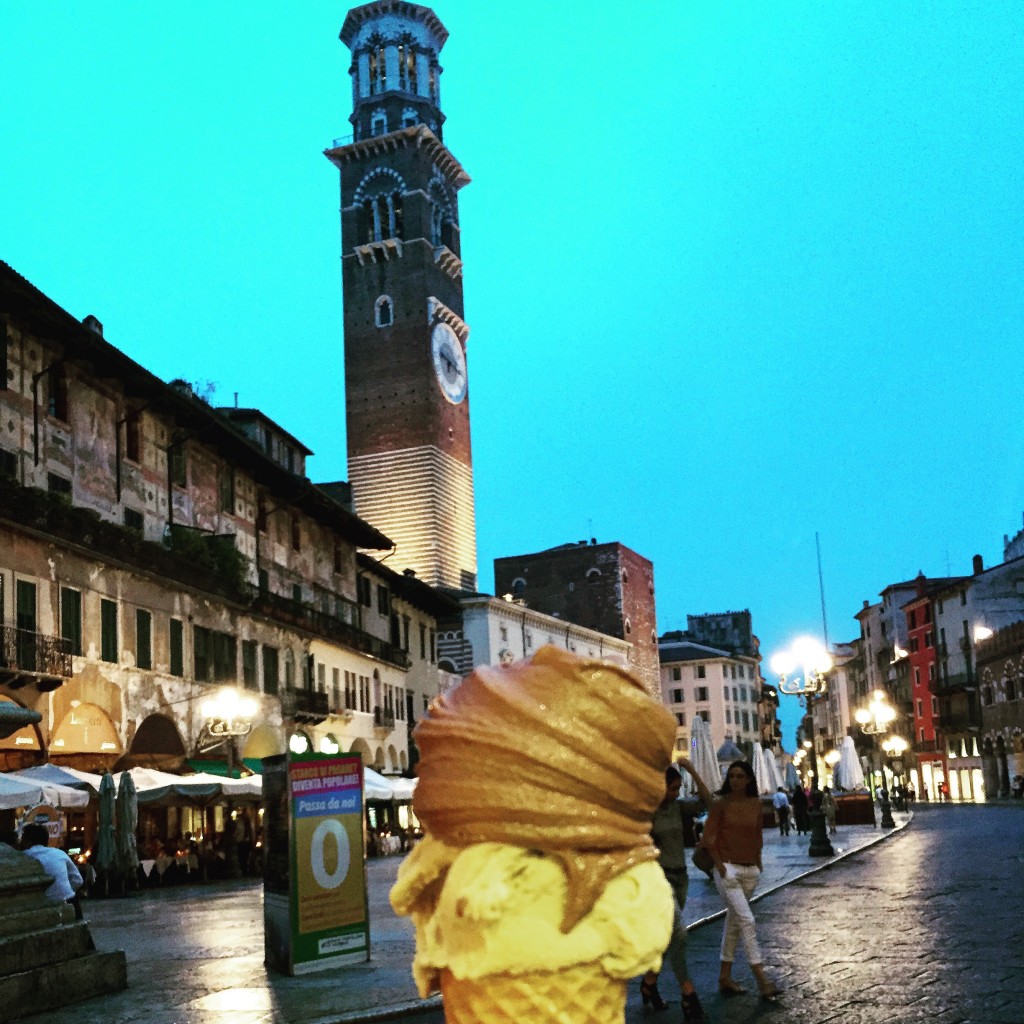 By now it must be Spritz O'Clock – that magical cocktail made with Aperol Bitters and Prosecco. Either head back to Accademia or stop in at Caffe Manzatti in Piazza Erbe. Plus….they always bring you a few nibbles to enjoy while sipping and watching the world go by.

If I had one dinner in Verona – I would go to 4 Cuochi – ask Accademia to reserve for you – it's a 5 min walk from hotel just past Piazza Bra and the Arena. My perfect meal there is: Fassona di battuta –I think that's what its called….the tartare made from virgin cows, followed by unctuous Cacio e Pepe (this is where I fell in love with this dish) and to finish Mille Foglie (Mille Feuille) – they are famous for this.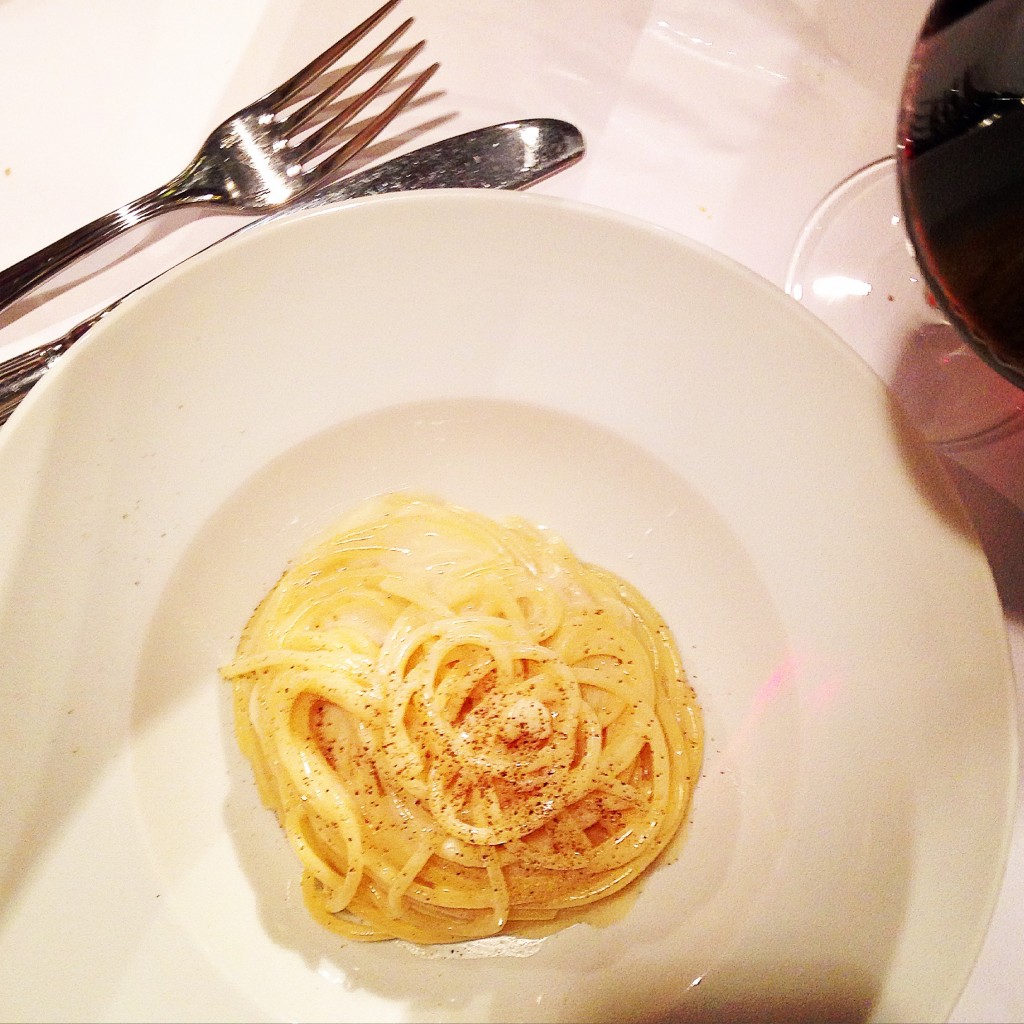 If you enjoy salumi – check out Al Pompiere – their selection is amazing – all sliced to order – I always get Mortadella with pistachio from Bologna and Culatello di Zibello (difficult to find and a real treat). The room is lovely.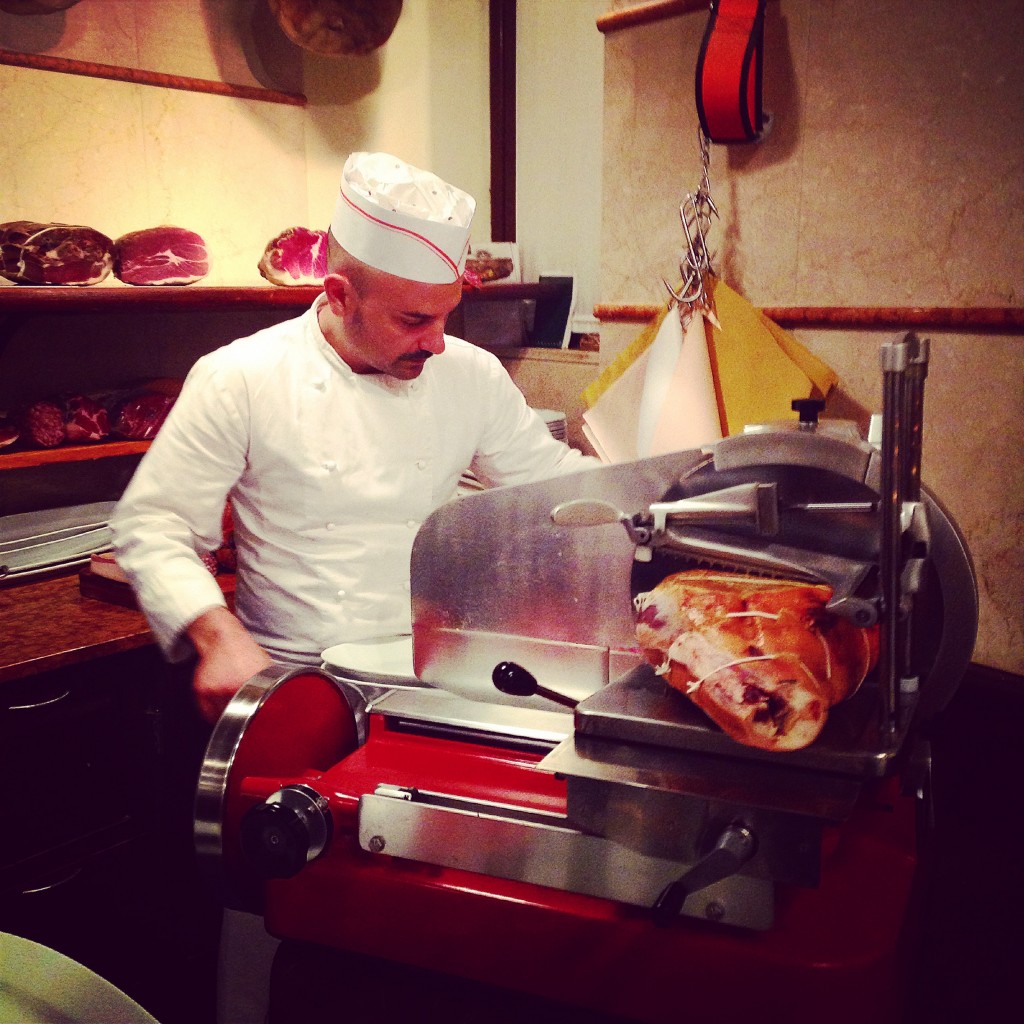 After dinner, stroll the streets – there's so much going on late into the night – and who knows – maybe you'll have room for little more gelato or one more Spritz.
One of the greatest things about Verona, is that there is so much happening – always new places opening. If you find somewhere great – please let me know in comments below.
Enjoy beautiful Verona. Don't worry. I am sure there's room in your suitcase for the meat slicer. In cherry red. It's the least you could do for me after I gave you all these awesome suggestions.
Grazie 1000.
Click on the links above for websites and more info.
To connect with Lorella:
+39 348 55 41 847
lorella@aguideinverona.com