Its amazing how a smell or a taste can transport you.  I was at a meeting on Friday, and they served "choukchouka".  Eggs poached in a jumped up-super flavourful tomato sauce.  Moroccan eggs.  (I know…..that's the kind of meeting I get to go to….best job ever)
I was immediately transported from winter-blizzard-Brampton-meeting to sun-filled-Riad-Yamanda- Fes- Morocco and the breakfast we had there each day.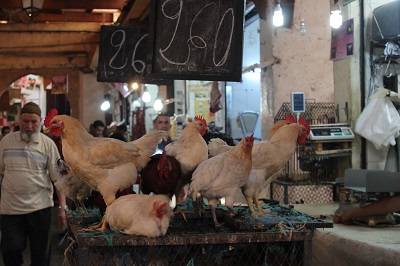 I hadn't exactly planned on going to Fes. 
"Want to go to Morocco?"  I was asked one day.
 "Duh. Did Rob Ford smoke crack? Sure, I'd love to go….."
"Good.  We are going.  I'll send you the link.  You need to sign up by Friday."
I had meant that in theoryI would like to go, not in real-life-actuality.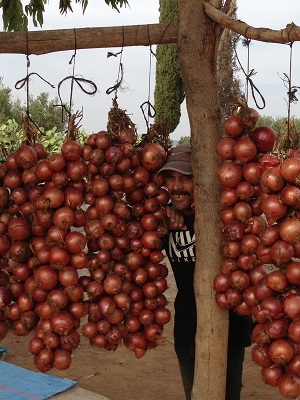 But, in the spirit of "you know what would be fun?"  I looked at the link, and could not resist.  The whole thing was organized, all I had to do was provide credit card details and show up.  I rationalized it in my brain, and then started to explain to Cam, why really, I had no choice…..I had to go.
"When are you going?"  He interrupted.  He's not really into the whole listening to my rationalizing.  He wants to cut to the chase.  Departure and return dates.  In fact, he's not all that interested in where I am actually going. (Isn't he great?)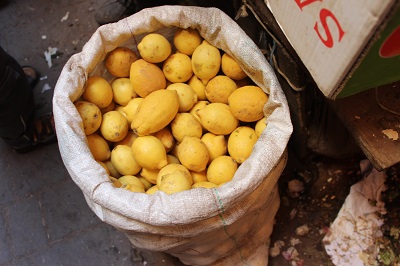 And so six months later I found myself with four friends in Fes…..feasting on amazing food.
Morocco is unlike anywhere I have ever been before.  The colour of the sky.  The incredible tile work.  The doors.  (True.  I fell in love with doors.)  The haunting calls to mosque.  The donkeys.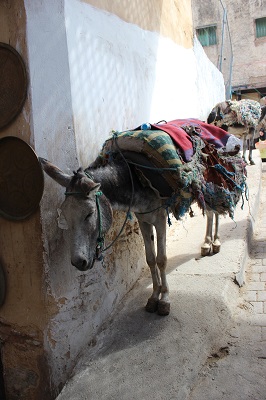 The incredible faces.  Being surrounded by a language and an alphabet that were completely and utterly foreign.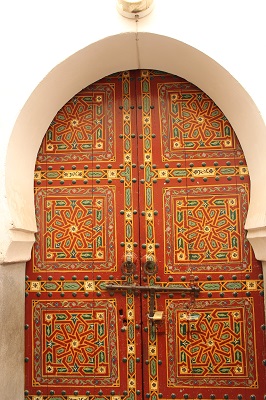 But most of all, I find myself almost every day since my return thinking about the markets and the food.
The Medina of Fes is a Unseco world heritage site, one of the world's largest remaining working walled cities dating as far back as the 9thcentury.  No vehicles are permitted – everything is transported on foot or by donkey.  It's a veritable maze that takes you back in time.  Each day Lahcen would take us to market, select what we needed for that day's class and then we'd head back to the Riad to cook and learn and eat.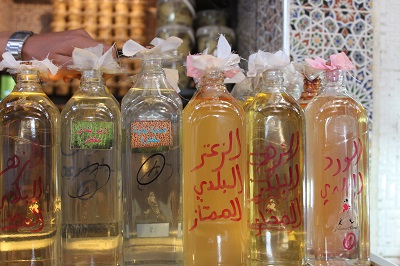 All the chickens at the market were…well….alive.  When we bought them.  Not so much when we picked them up.  While they were being…umm…prepared for us, we shopped for produce and drank mint tea.  When we got them back to the Riad, we scrubbed them with lemons and salt and then left them marinating in their scrub getting ready to be delicious for the next day's dish.  I don't know if it was the freshness, the lemon and salt scrub or the cooking techniques, but the chicken we had in Morocco was the best of my entire life beyond a shadow of a doubt.  Real chicken that tasted of, well…chicken.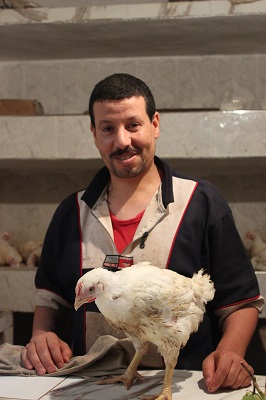 Lamb hung from the butcher stalls in full sides and was cut to order.  Sausages were mixed and formed by hand while we waited.  One day we had some lamb cut for us – it was literally butchered….it was not pretty….but we took it around the corner to a small restaurant with a wood fired grill, handed over our lamb  and sausages and sat and ate eggplant, courgettes, and peppers with soft pillowy flatbreads until our meat was delivered.  Completely unseasoned – we ate the lamb with our hands and each added pinches of sea salt and fine cumin to the meat.  It was strong but not too strong, and tender, and fatty and smoky from the fire and vibrant with salt and cumin.  My hands smelled of this dish for the rest of the day, and I did not mind one bit.  I could eat a plate right now, this very second.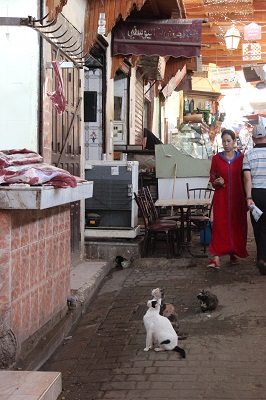 Lemons everywhere – although I never saw a lemon tree – used fresh or preserved or both.  The flavor of preserved lemon is summer on your palate forcing everything in a dish to stand up and be noticed.  It was onion harvest time – and good thing as we used so many red onions– cooked for a long time until soft and sweet – they became the backbone of so many dishes.  We feasted with our eyes on mountains of jewel-like pomegranates in the markets and then brought them home, some ruby red,  some blush pink or golden – to devour on their own or in salads with orange, mint and fennel.  The courgettes were amazing – with a paler skin than the ones we see here, and a wonderful firm texture when cooked.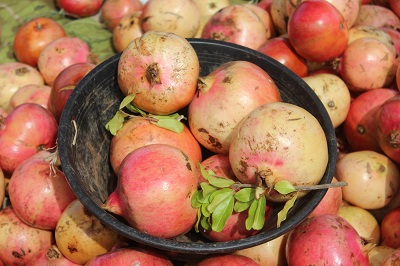 The markets were literally scented with mint – piles of it at every turn – and always to be placed on the top of your basket, as Lahcen taught us, to hide the contents within from prying eyes.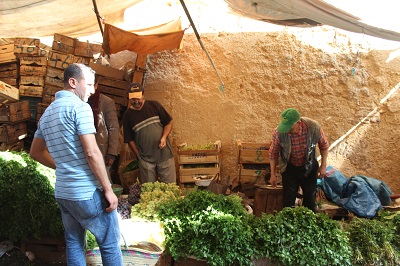 I continue to be haunted by Ras El Hanout, and probably my family too as I have been cooking with it so much since my return.  The traditional spice mix of Morocco is reputed to contain over 45 spices.  I don't even think I can name 45 spices – can you?  Orris root anyone?   I love the complex sweet/savoury flavor Ras El Hanout adds to fish, soups, stews, tagines and anything else I am cooking up.  We each brought some home, and when I started to run low I asked a local spice house if they would work with me to replicate what I brought back from Fes.  They have kindly obliged, asking me if I had an ingredient list for the small jar of spices I handed over for them to dissect….I laughed and showed them this picture of the shop where Lahcen took us to buy his favourite blend – no ingredient lists here friends.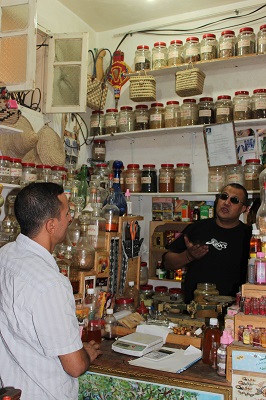 For a little piece of Fes at home – at least until I perfect my Ras El Hanout blend, try these dishes:
Lahcen's Perfect Salad
We actually had this as dessert – but it would be good anytime you are looking for a little sunshine in your diet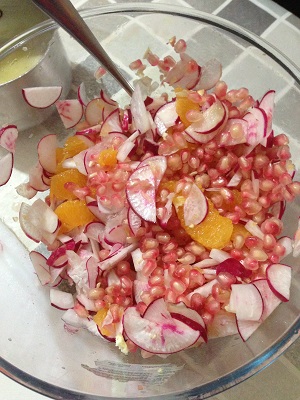 Bunch of radishes – trimmed and sliced thinly
3 oranges – peeled, pith removed and sliced
1 fennel bulb – trimmed and sliced thinly
Seeds of one pomegranate
Mix in large bowl, and dress with
3tbsp orange blossom water
1 tbsp sugar
Torn fresh mint.
Refrigerate at least 20 minutes before serving.
If you don't happen to have orange blossom water on hand, try a splash of fresh squeezed orange juice and a touch of orange zest.
Choukchouka
Lahcen explained that this versatile sauce can be used in many ways, and is often the base for many of the 'salads' that are served in Morocco as a first course.  What we liked best, however, was when Fatima at the Riad would poach eggs in this sauce for breakfast.
4 green peppers (not bell peppers, but long mild peppers), seeded and diced
Pulp of 4 tomatoes, seeds removed, and grated (skins reserved for stock)
3 cloves garlic – finely minced
½ cup fresh chopped parsley
½ cup fresh chopped cilantro
Salt
Pepper
Cumin
Paprika
Olive oil
Heat olive oil in wide shallow pan.  Add peppers and cook for 2 minutes.  Add all other ingredients.  Cook down for 20 minutes, evaporating liquid until sauce is thick, rich and full of flavor.
With sauce still bubbling, crack eggs into choukchouka and cook to desired doneness.
Serve with bread for dipping in the yolk and the sauce.
 For your very own Moroccan cooking adventure – contact Lahcen Beqqi, our amazing guide at www.fescooking.com
I will let you know when the Ras El Hanout is ready…..in fact I will send a jar to anyone who can name 45 spices.