I spent the day reflecting on the deliciousness of the last year..Well…reflecting and napping…So far this is my favourite thing in this brand new year.  I can't wait to see what 2016 has in store for us all.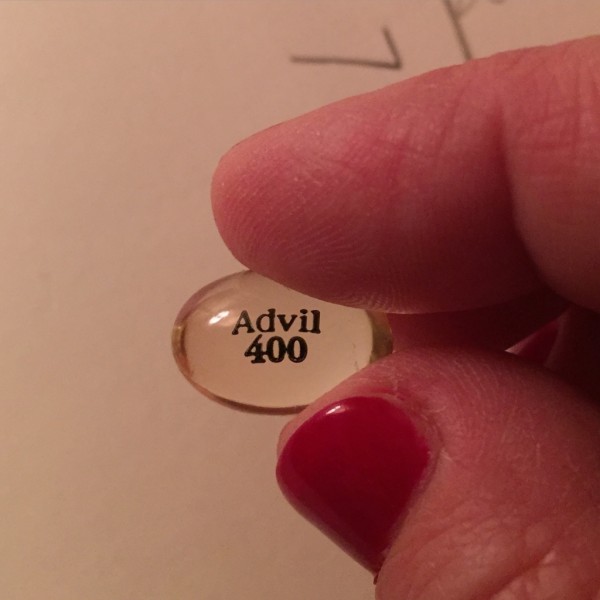 I got to visit Naples, Italy to experience real pizza.  I sat in Da Michele – where they've been making the same two pizzas since the 1800's – and experienced pizza like never before.  The crust is thin in the centre – thick at the edges – slightly burned, yet underdone in the centre creating a soupy sorta mess.  Barely any topping – just scant tomato sauce, a little mozzarella and a sprig of basil.  It was heavenly.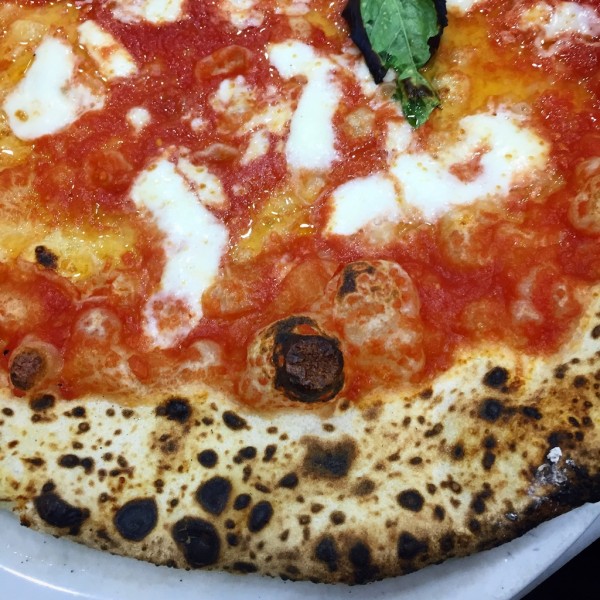 We took Read and Paisley to the The Grizzly House in Banff to eat old school oil fondue after a day of phenomenal skiing at Sunshine.  The kids were agog that fondue-ing in oil was a thing – and marvelled that the place had never burnt down in its many years of business.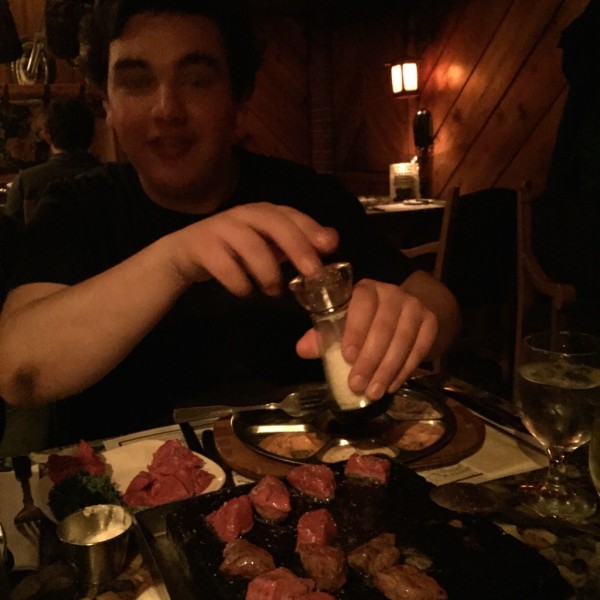 In New York I fell in love with Morgenstern's ice cream – specifically coffee with sponge toffee and hot fudge.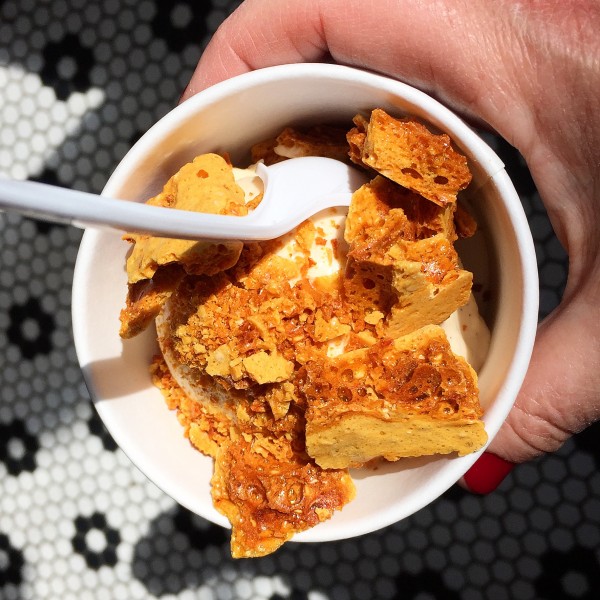 Cam and I ventured to one of the four corners of the earth – to Fogo Island to help friends celebrate 50th birthdays and see icebergs up close.  The day before we got there the high school dance was cancelled as there were two polar bears wandering around town.  True story.  We drank all the iceburg beer and ate all the things – each one more delicious than the next – but the baby Eccles cakes at breakfast are a taste that will stay with me forever.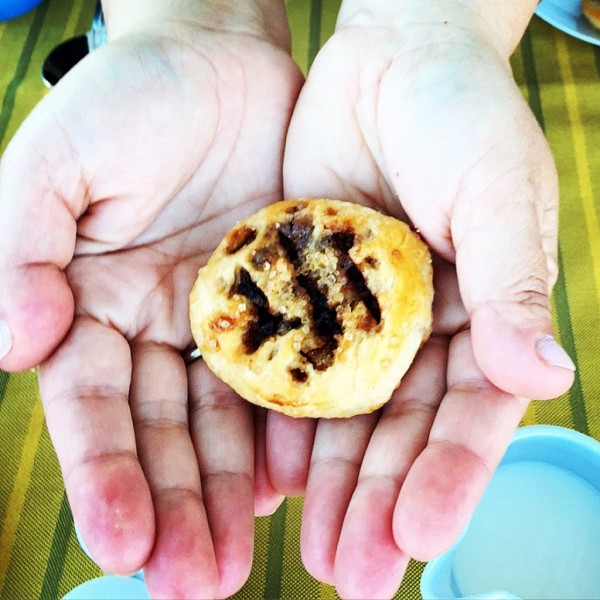 Just when Alo opened here in Toronto, Shelley managed to get a table before the entire world realized what an incredible gem this place is.  Every single course delighted the senses; the room is fabulous and the service perfection.  Now everyone knows this and you can't get a table for six months. (Congrats Alo!)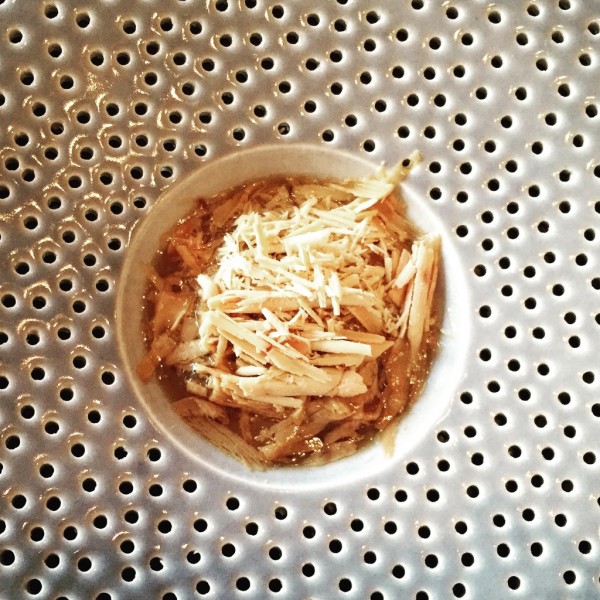 In Encinitas, California, thanks to a recco from Zane, I had a tortilla soup at La Especiale Norte that was spectacular.  Carnitas and Corona's after a 19 hour work day just seemed to be what the Dr. ordered.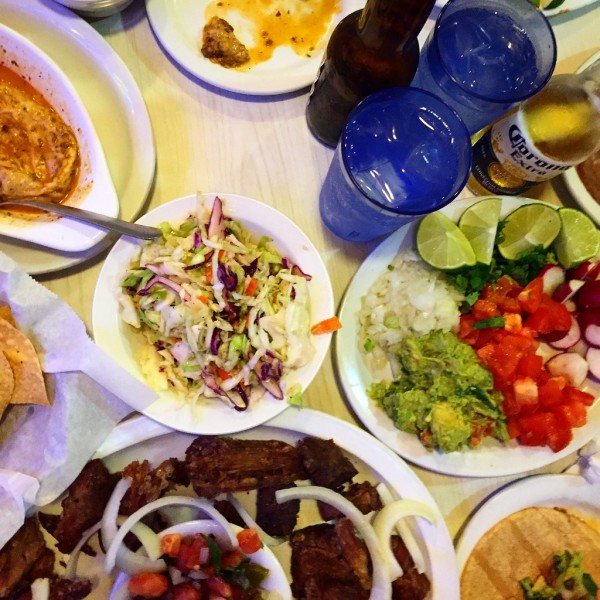 Nena and I adventured to Grand Central Market in Los Angeles – a food wonderland and my first gordita experience at Ana Maria – there are not enough words of praise or napkins for this.  We also sat at the counter at Petit Trois in LA, and watched Ludo Lefebvre prepare the perfect endive and walnut salad for us when his sous did not make it to his exacting standards.  The omelet.  The escargot.  The duck confit.  This spot is magic.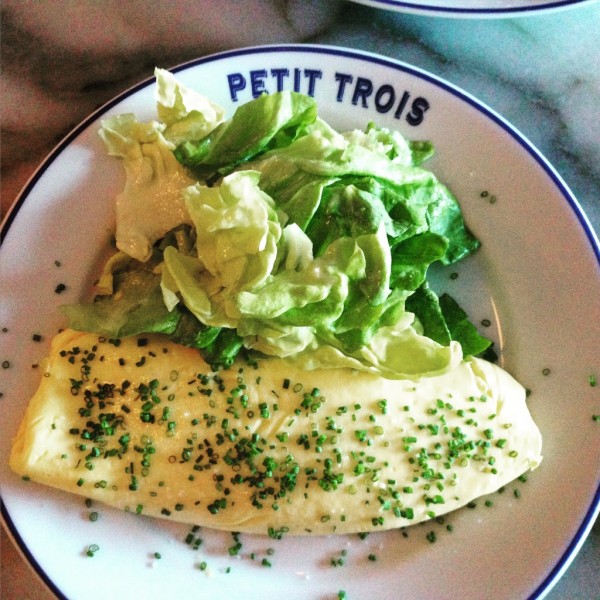 In Alba, I visited the truffle market and got **this** close to hundreds of gorgeous white truffles.  In Turin I did my best to visit all the famous chocolate shops, sampling gianduja – my favourite being Baratti & Milano – makers of this treat since 1858.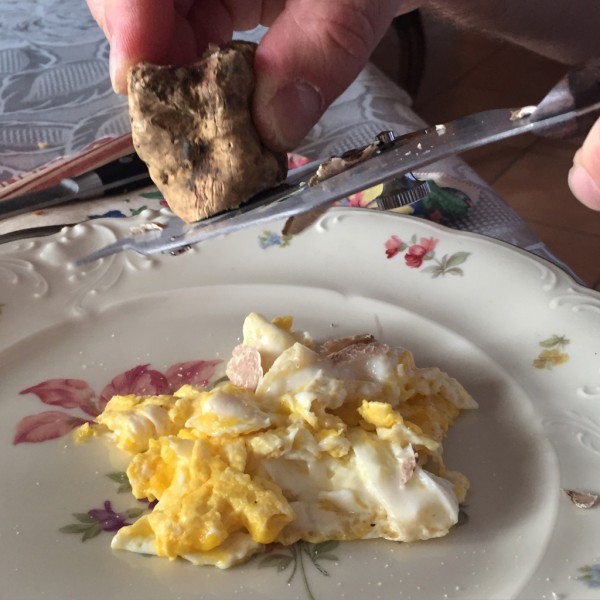 Sunday lunch figured prominently in 2015, and one of the best was in North Wales at The Dragon Hotel in Montgomery with loads of cousins and my Aunt Hilda (before she kicked my a$$ at Scrabble).  Full roast lamb dinner with all the trimmings followed by a selection of Welsh cheeses – amazing.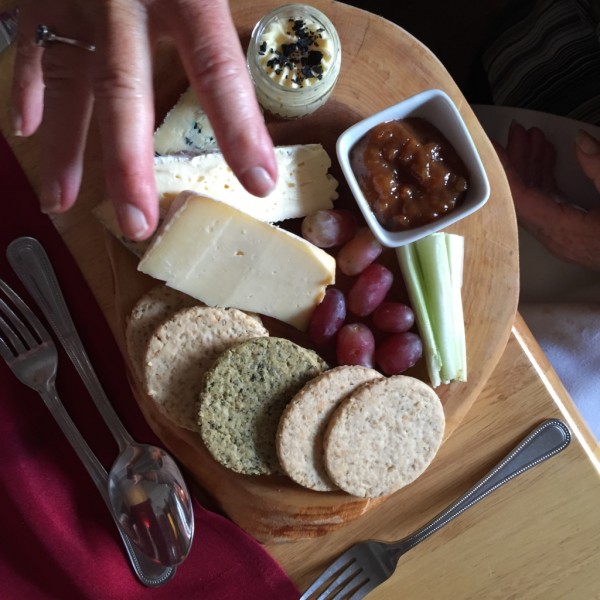 Paisley and I adventured in London.  At Hawksmoor Knightsbridge we had the most incredible meal finished off with this crazy Ferrero Rocher dessert.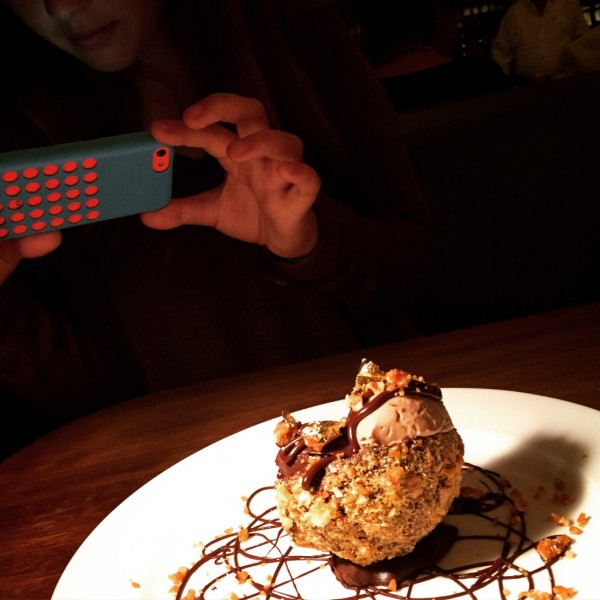 In Rome, Paula, Didi and I ate all the carbonara its possible to eat in one weekend interspersed with several visits to Caffe Sant Eustacchio for coffee granite.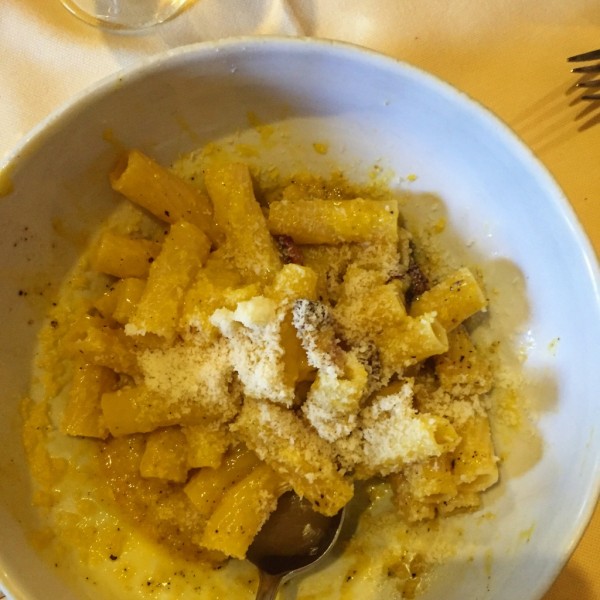 3am Las Vegas found Shelley, Anna and I at what will probably go down as the most memorable "breakfast" of our lives.  The hostess was approximately 103 years old, our waitress so pregnant she probably finished her shift and went straight to delivery.  The table across the way tried to steal my phone, and there was a bride-to-be passed out on a table – her "friends" caring less about her condition.  Aggressive ordering was alive and well.  We feasted on General Tsao Chicken, Steak and Eggs, Fried Chicken & Waffles and Nachos with plastic cheese.  Because – what else do you eat in Vegas at 3am?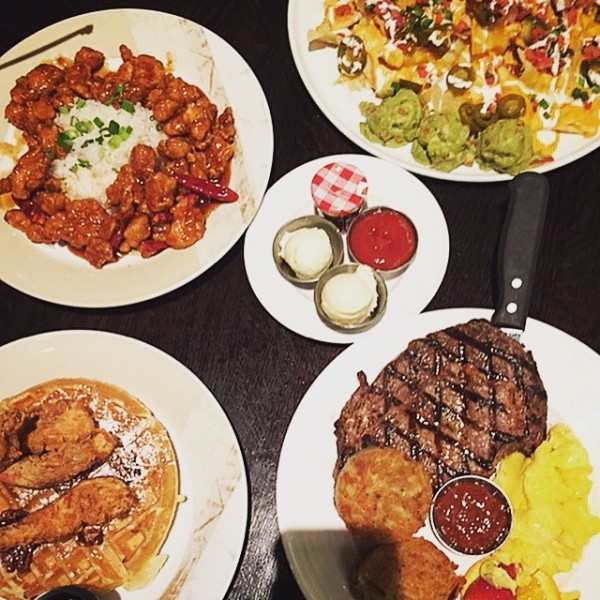 I managed to squeeze in a few visits to San Francisco and tried some awesome new places – Mr Holmes Bakehouse for cruffins, Craftsman and Wolves for exquisite pastries, Al's Place for among other delicacies the pickled potato fries…..but it's Swan Oyster Depot for me – every time – crab salad with half Louie Dressing, half vinaigrette, fresh oysters and some house white wine sitting on those stools – that's a happy place that I will return to again and again.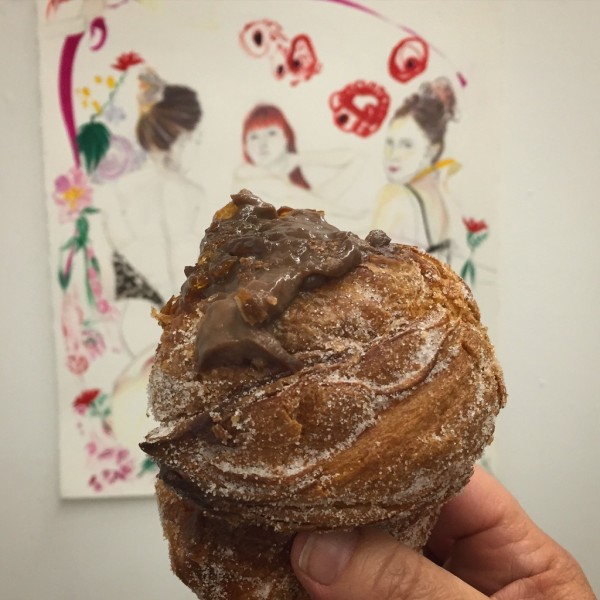 I meticulously studied this article in Lucky Peach about Johnny's Beef in Chicago, then ventured in an ordered boldly like I knew what I was doing.  Sweet Beef. Juicy. Lemon Ice, no cap. We sat in the rain and ate the sloppy mess of beef and peppers and onions and I only got a little (lot) of it on my coat.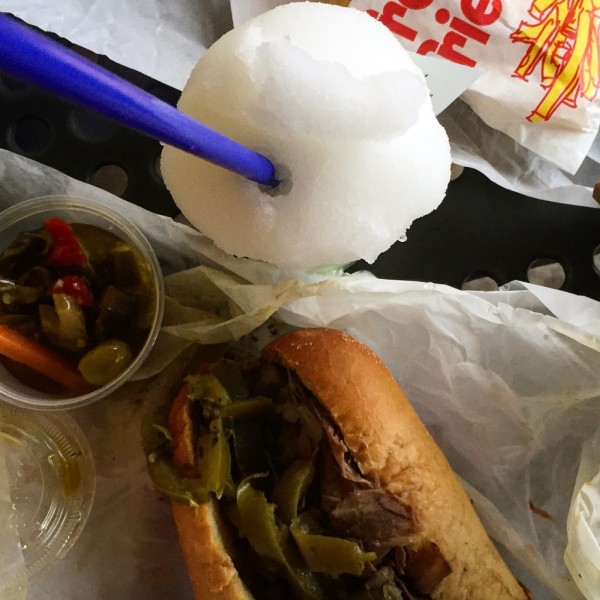 Toronto is one fabulous place to live.  Cam and I frequented our new favourite neighborhood spot – Honest Weight for perfectly prepared fresh seafood.  Friday nights at The Emerson.  Pintxos and seafood towers at Bar Raval.  Lunches at Bar Buca.  A cone here and there from Bang Bang ice cream on Ossington.
For this incredibly delicious year; I am so very, very grateful.  It's been a year with lots to celebrate, but not without many struggles for friends and family near and far, and tragedies beyond belief for people I've never met.  All of that stuff is utter crap and breaks your heart, but it reminds me what a lucky gal I am at this point in my life.  I'm grateful for a career that allows me to pursue my passions.  Grateful for the health of those I hold dear.
Most of all, I'm grateful for incredible colleagues, caring friends and loving family to enjoy all the moments with – because without them all of it would taste of and be worth absolutely nothing.
May 2016 bring you all joy and tasty treats.