I had 5 free days in between work assignments in Europe.
I called Shelley.
"You know what would be fun?" I asked
"I am in!" she declared without even hearing the what. I love that about Shelley.
We reserved a convertible for our epic road trip. A little drive from Bayonne, France to San Sebastien, Spain, then back through France to Nice. 1200km.  This was our Thelma and Louise adventure and we were going to rock it. We are so fun, the two of us, and we find ourselves hilarious.
Except. We each had a massive suitcase. Who knew convertables don't have trunk space? So many gizmos and gadgets on the damn car. It was going to cost us a fortune. It was just so fancy.
Convertible was quickly abandoned for a Panda Fiat. Possibly the ugliest, most basic car on the planet. And gutless. Zero bells and whistles, this was the kind of car you could leave lots of Bugle crumbs in. Plus, Panda was oh so teeny tiny – all the better for driving down pedestrian only streets and parking in impossibly small spaces.
We set the GPS to "Irish Guy" who we renamed Sean. Everything he said sounded so fun – "Re-calculating" it was in more of a "No problem, we'll get you there in a snap!" tone vs the usual "Why do I have to work with these dumbasses?" one.
Of we went – San Sebastien bound.
Just so you know. There are a lot of one way streets in San Sebastien. A. LOT. Lets just say we had quite the tour of town just trying to figure out where to park the Panda for a couple of days.
There was no time to waste. We only had 36 hours in this culinary mecca. We made good use of our time.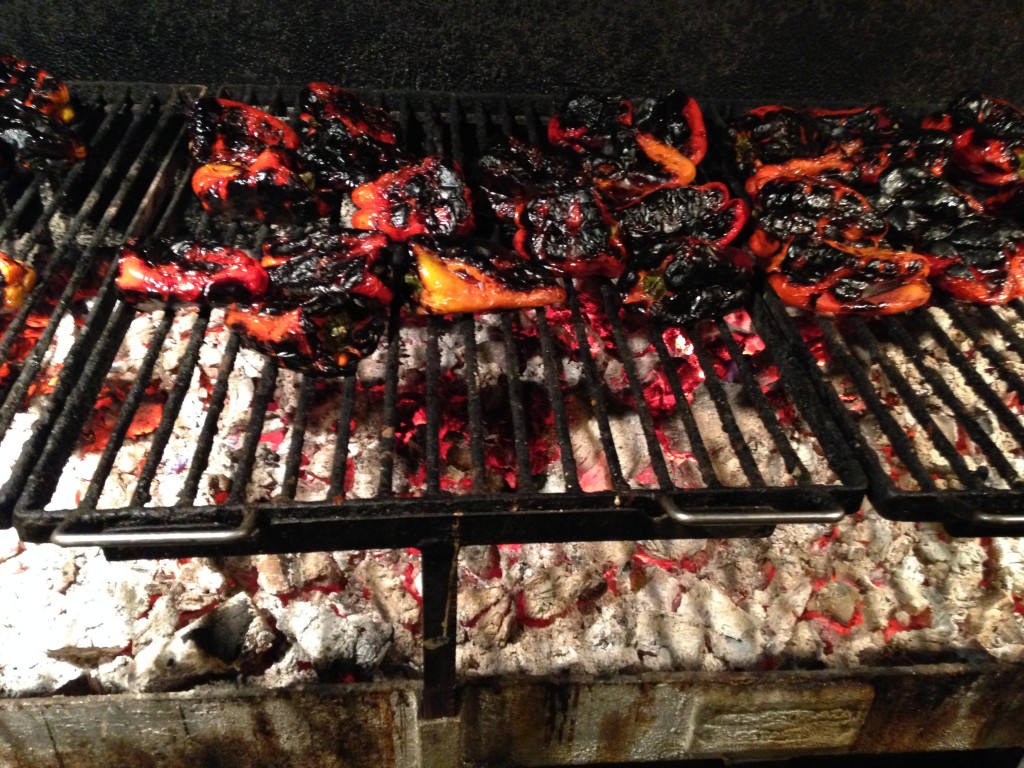 We headed to Elkano – 20 minutes outside of town. Elkano is often referred to as the best seafood restaurant in the world. As you walk in you pass an enormous wood fired grill – it looks and smells amazing.
We ordered lobster, kokotxas and whole turbot.
So, here's the thing. Kokotxas are a typical Basque specialty. Hake necks. Yup. Think of it more like a fish chin, if a fish had a chin.  It's the flap, the bottom part of the mouth. It's as completely un-delicious and gelatinous as it sounds. Shelley and I may be the only San Sebastien visitors to feel this way about the necks – according to the internet it's the best thing since sliced bread. Sometimes the internet lies. (Sometimes.)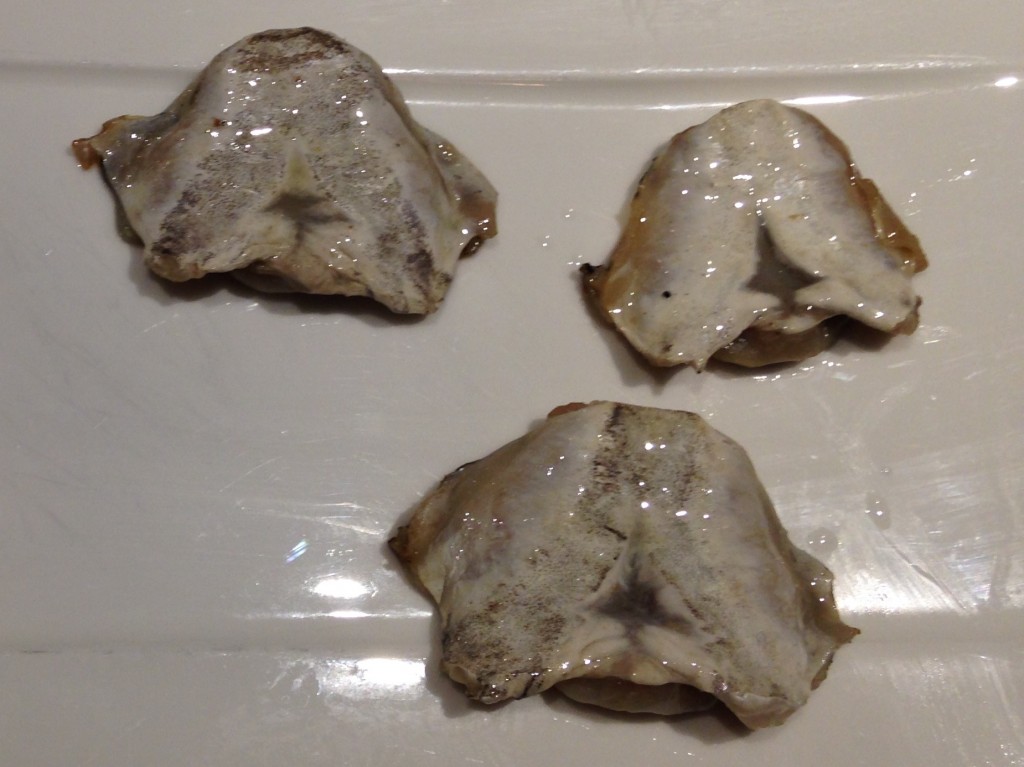 But the turbot. Oh my. Grilled to perfection, with nothing but olive oil and lemon and salt. Oh yesssss. Turbot is a big flat fish. Totally flat. I think it has one eye or something. But one side faces the sky when it swims, and the other the ocean floor. Each side tasted different. We ate the whole fish. Picked apart the bones and everything. Licked our fingers and all. I will dream about that fish for.ever.
We dined at Mugaritz. Number 6 on the World's Best restaurant list. Why are these restaurants always so quiet? I am not a good whisperer. I come from a long line of poor whisperers and laugh-too-louders. I can't say for sure, but I think Shelley has a similar lineage.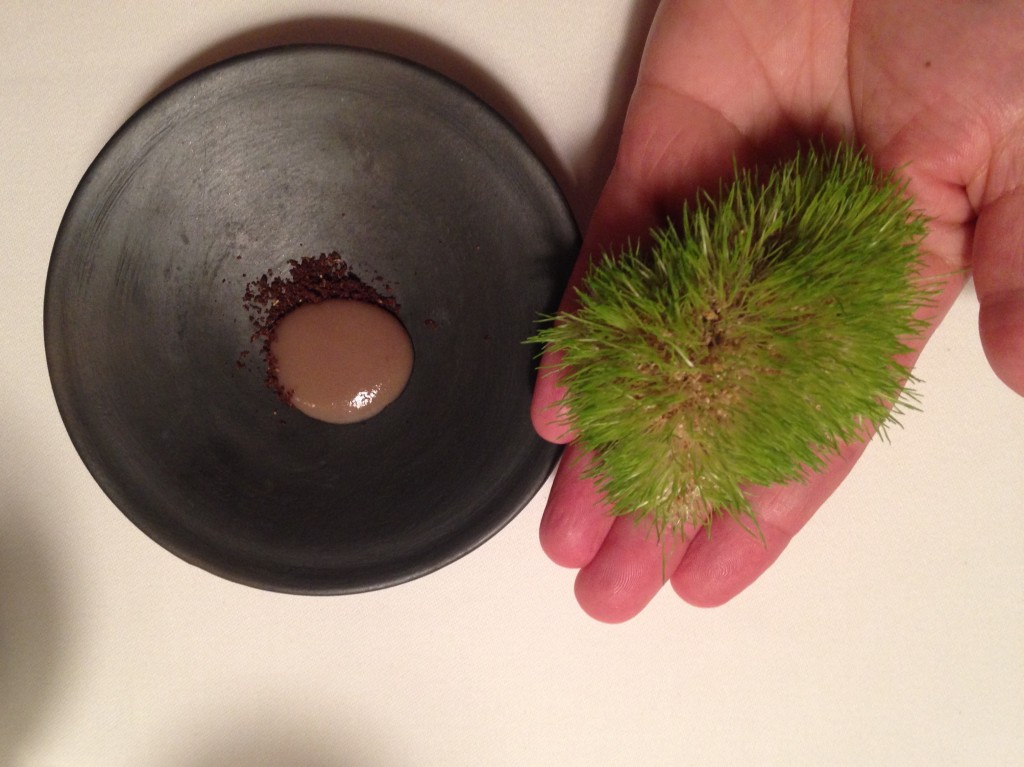 There was a couple at the next table with a new born baby and a 5 year old little girl. I think the girl has eaten at more Michelin Starred restos so far in her short life than I will before I die.
"Foie gras with vanilla foam, burnt birch bark and smoke of ancient figs – AGAIN? Can't I just have the chicken fingers?"
Let's just talk about why you would take a baby and a 5 year old to Mugaritz? OK, you're right, lets not. But we all know how we feel about it – right?
Mugaritz was an experience. 22 courses.
A sandwich of sorts made with dried and air-popped hake mouth/chin/necks, filled with more kokotxas. (We were up to "here" with these things already)
Moss with truffle mousse. (I thought it was a table decoration. Best centerpiece I ever ate.)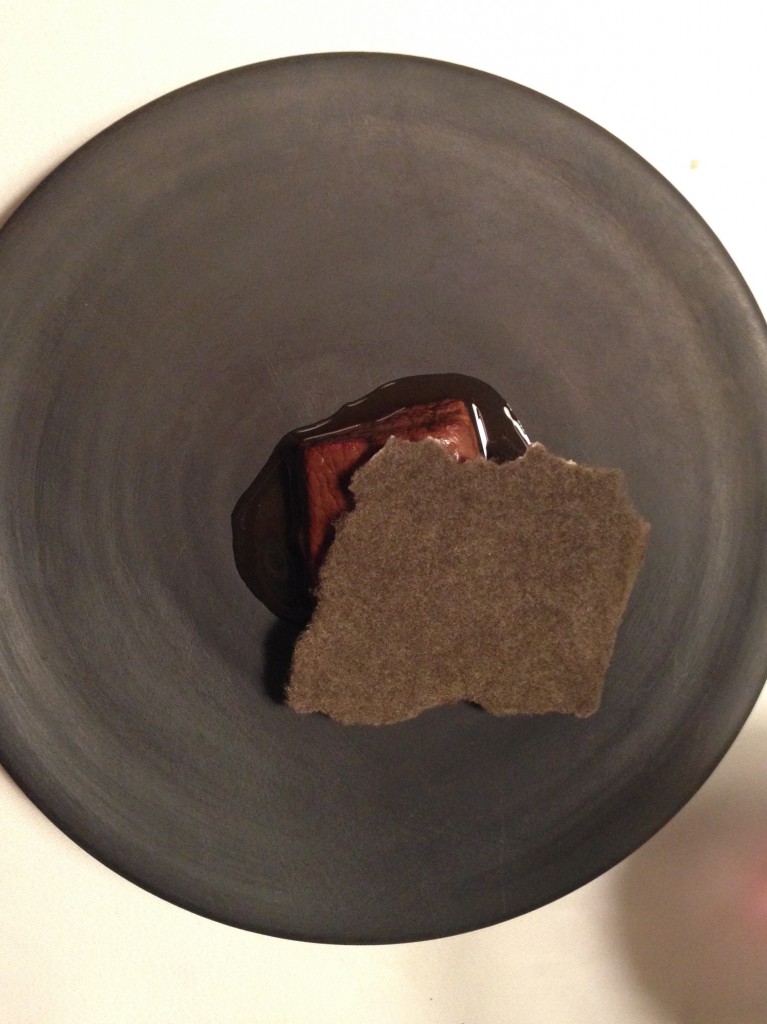 Lamb served with its own wool. (I was quizzed by one of our 25 waiters as to why I did not eat it – I told them I was allergic to wool).   I dared Shelley to slip the wool into her purse.
An edible starched handkerchief made of fruit and flowers. (Gorgeous and tasty, but……why?)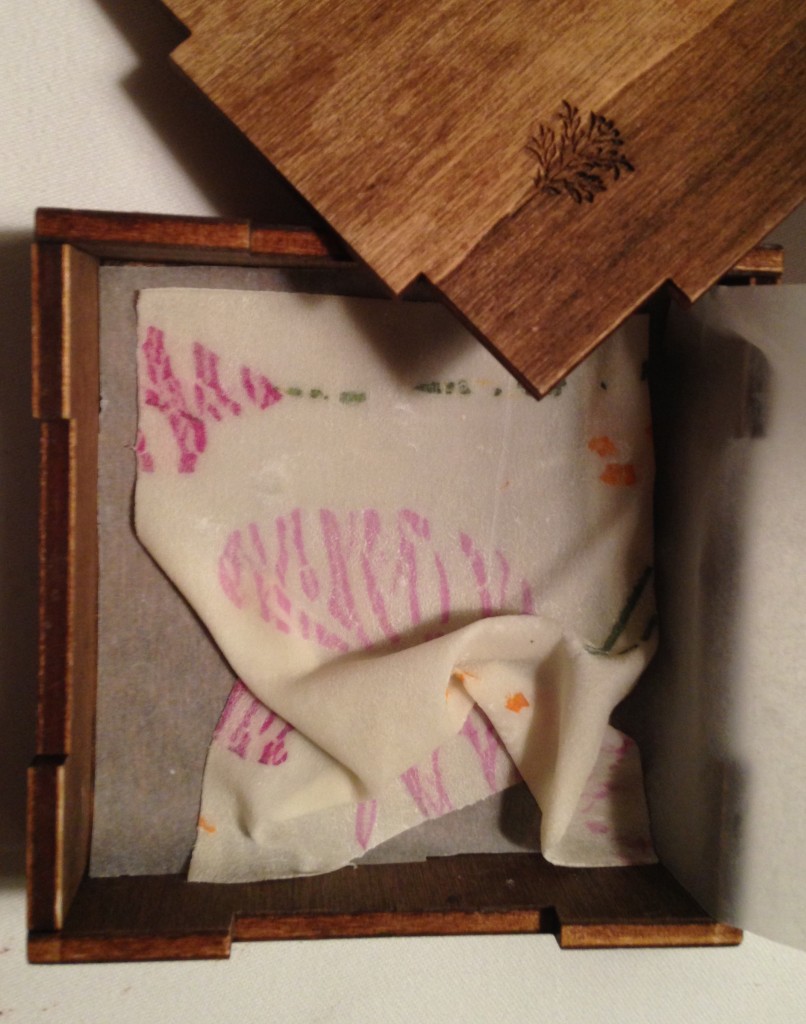 40 Chefs from 16 different countries – probably working 16 hours a day for free for the chance to say they staged there. Incredible.
There were some things that were exquisite. The chicken liver crème brulee with crispy skin on the top. The smeared radishes. The crazy perfect taste of the roasted peach with "Rock tea" (No, I don't know what rock tea is…)
For me these places are laboratories of gastronomy. There's no doubt the Michelin Star restaurants have a place – they invent, discover, create – and Mugaritz is stunning and creative…..its just not food that I personally want to eat.
Really, and truly the highlight for us in San Sebastien was the pinxtos. You need to know there's a lot of pinxtos. A fair amount of it is unremarkable. And there is a mind-blowing abundance of hake necks. But man oh man there are lots of gems. We walked around the old quarter with our list of recommendations and tried to find the real deal.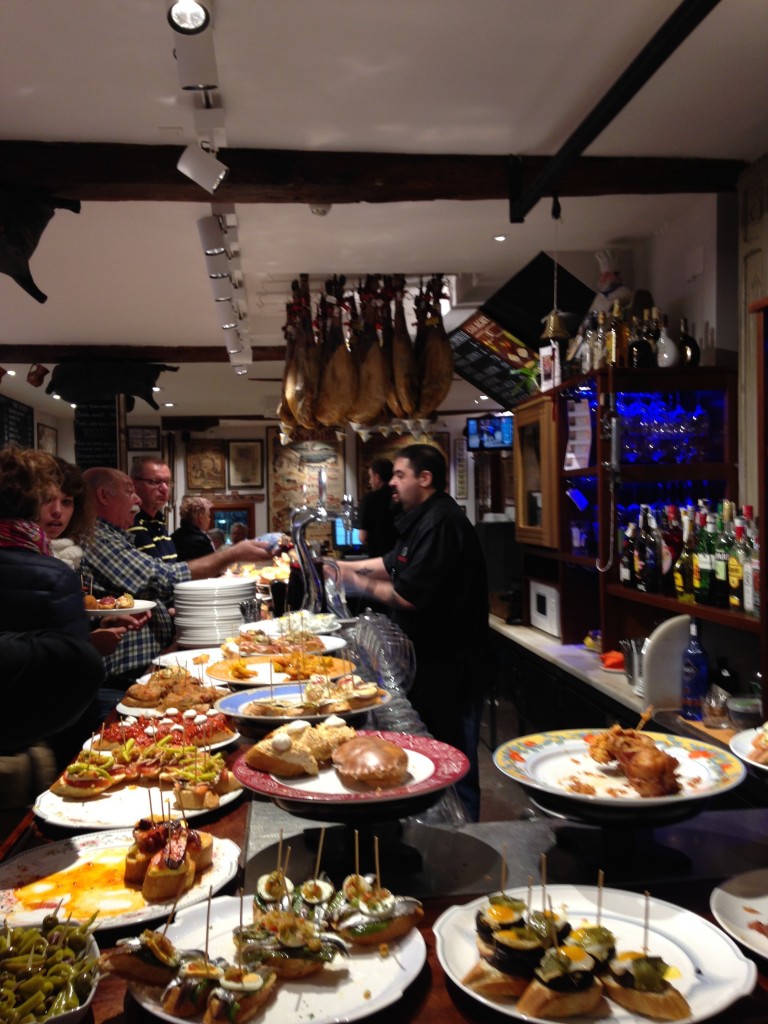 We luckily stumbled into Ganbara – it had been noted on a few lists for its wood grilled mushrooms. As luck would have it the bar was heavy with freshly picked wild funghi. We pointed to a few varieties, the barman filled a plate and they were sent off to the kitchen. A few sips of our Txakoli later, the mushrooms returned, slightly charred, warm, drizzled with fruity olive oil, a good pinch of salt….and a perfect yolk was dropped onto the middle of the plate after it was set in front of us.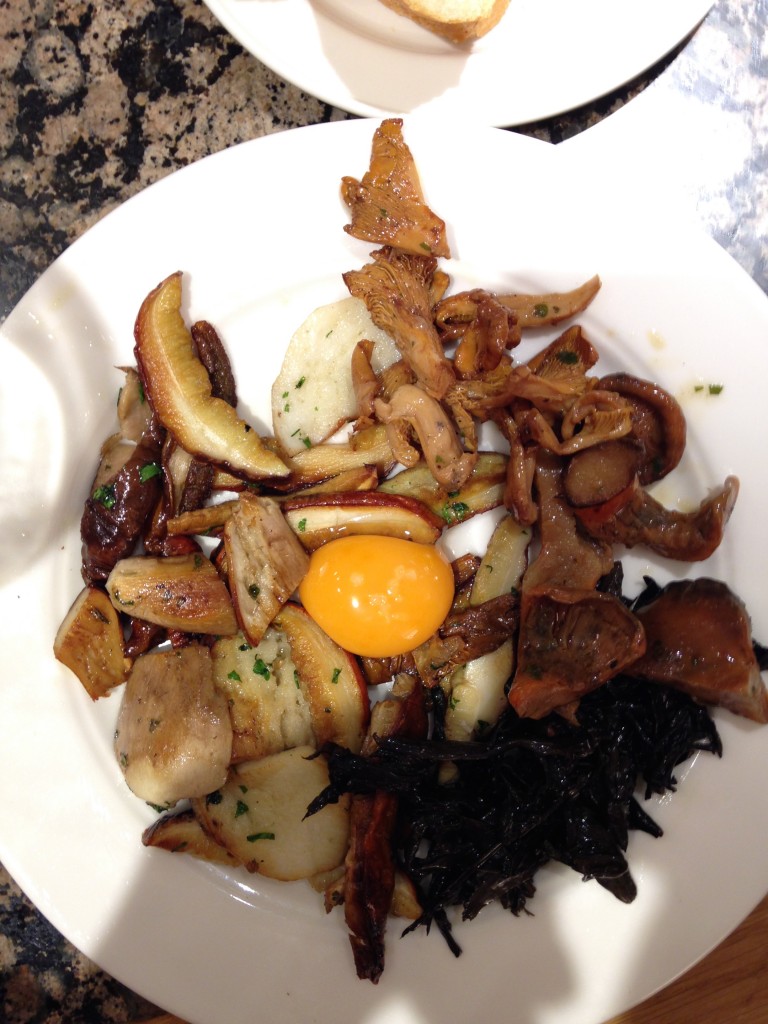 The lady next to me – looked like she was on her way home from work, ate the tiniest, cutest, crispiest, greasiest, hammiest jamon sandwich. We had just eaten a plate of jamon so we did not order this, but that non-order could have been one of the biggest mistakes of my life. We gorged on crab tartlettes that were dotted with a big knob of butter before going into a little bar oven to be heated…the shell was thin and crispy, the filling pretty much all crab and the butter so browned and nutty and drip down your chin delicious.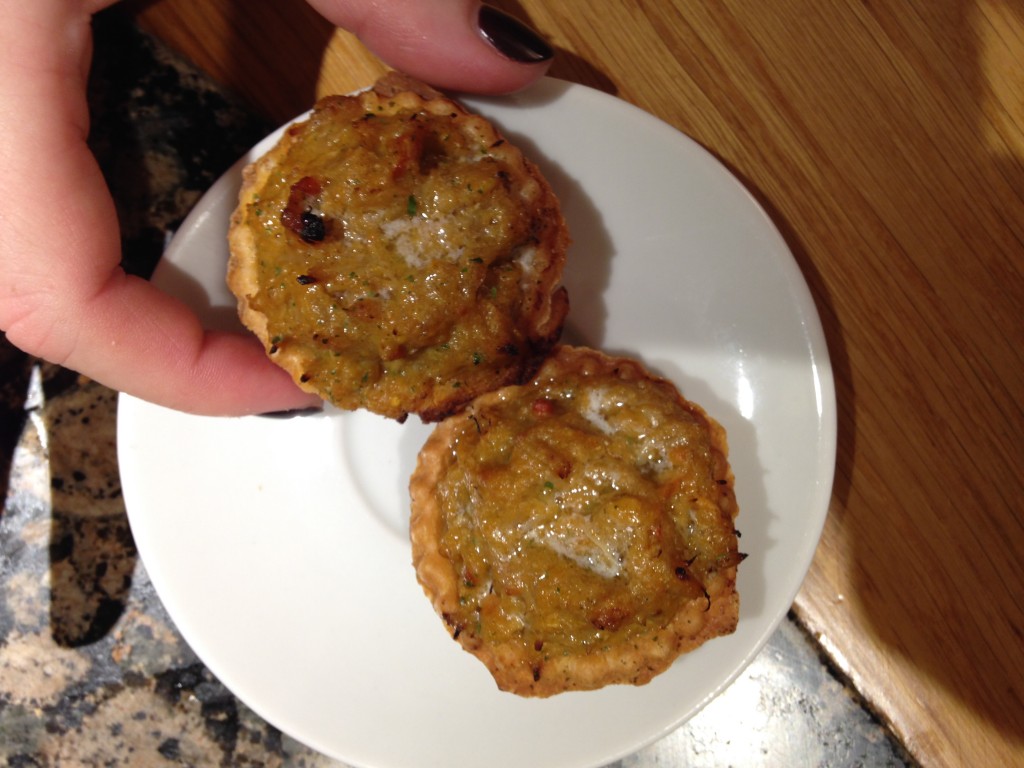 These pinxtos bars (the good ones) are my kind of food. Real food. Craveable food. Tastes that stay with you forever.
The convertible was too fancy. I wanted something I wasn't afraid to drive. Same for food. I don't like to whisper when I am eating. I like to laugh out loud and clink glasses and share with friends. You can keep your edible Kleenexes, …..I can't help it, I love rustic casual food – food that often involves butter dripping down my chin.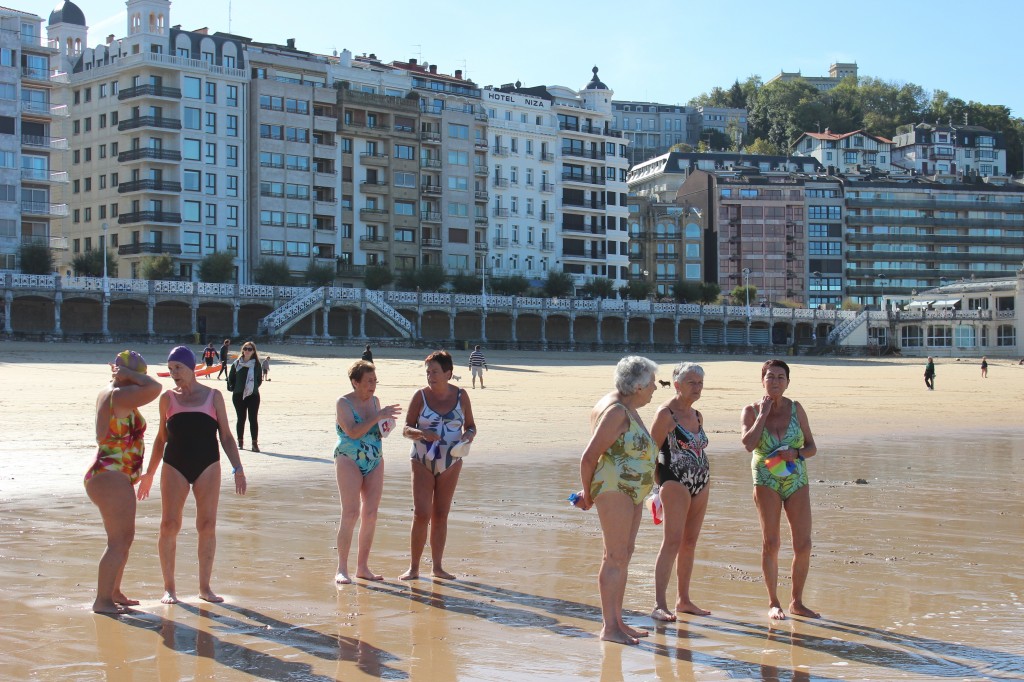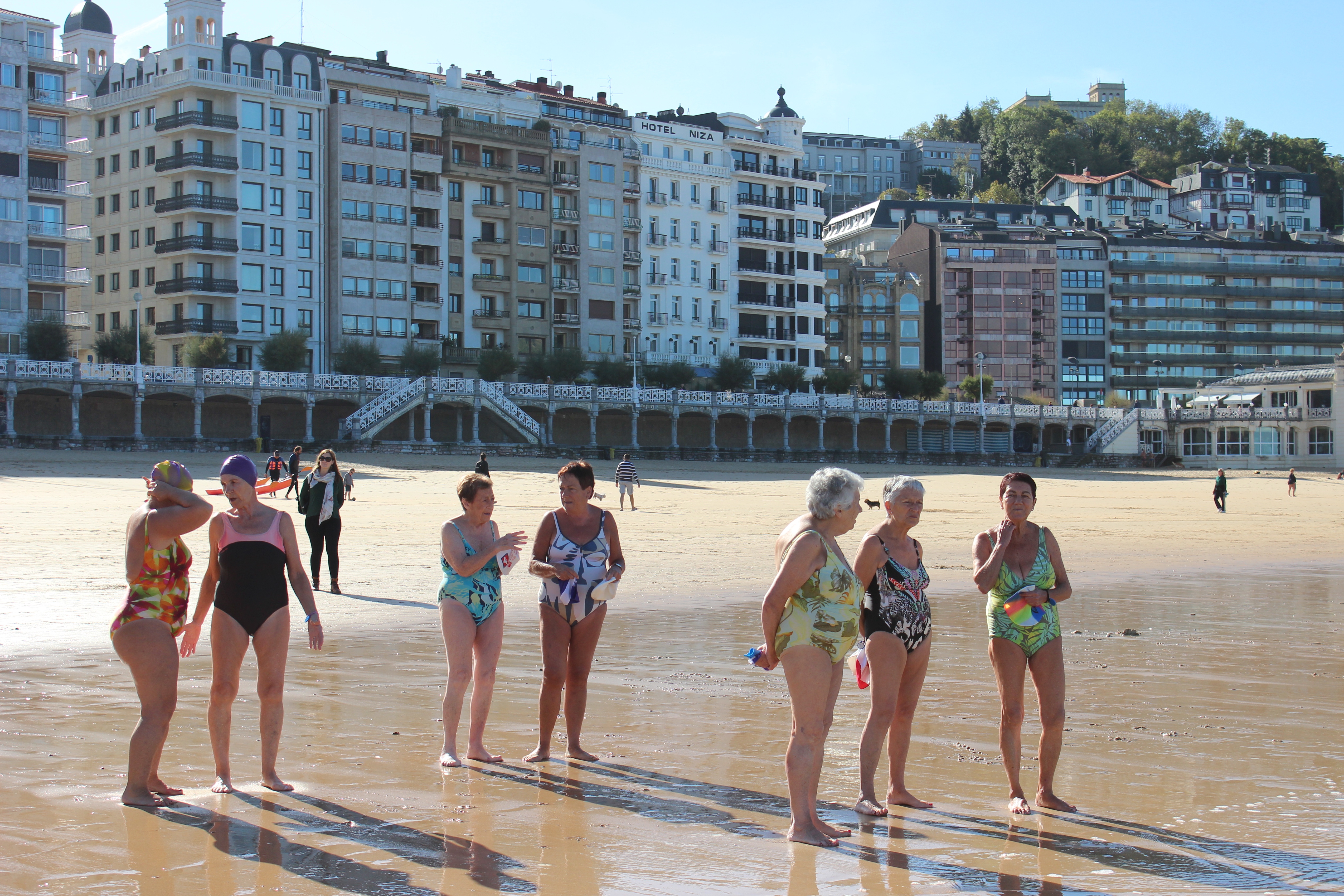 And so after walking the beach, swimming in the ocean, people watching, drinking our share of Txakoli, and eating our way through the magical delicious town of San Sebasiten, we retrieved our Fiat Panda, plugged Sean in and headed out of town going the wrong way on a one way street.
Elkano – have them grill for you whatever was caught that day – it will be the best fish of your life.
Mugaritz – book well in advance and prepare to experience food in a whole new way.
Ganbara – have one of everything. But most of all get that tiny jamon sandwich I missed.
Hotel Londres – Shelley found us what must be the best hotel in San Sebastien – on the beach at the edge of the old town. Be sure to watch all the swimming clubs going for a dip first thing in the morning.